This page details the (non emergency) contact details for the local emergency services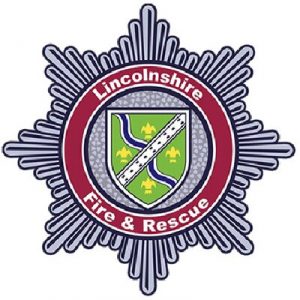 Lincolnshire Fire & Rescue Service
Woodhall Spa Fire Station
King Edward Road
Woodhall Spa
LN10 6RL
Website: Lincolnshire Fire & Rescue
Lincolnshire Fire and Rescue: 38 Wholetime & Retained stations covering 5,921 sq km. Twitter acct not monitored 24/7. DIAL 999 FOR EMERGENCIES.
Updated 27 Dec 20
Lincolnshire Police
Woodhall Spa is in the Woodhall Spa, Coningsby & Tattershall Policing Area.
The neighbourhood policing team is based at:
Horncastle Police Station
The Wong
Horncastle
Lincolnshire
LN9 6EB
For non-emergency calls or if you need to report an incident ring: 01507 523332
PC Dave Mills is currently the Community Beat Manager (CBM) with ownership and responsibility for policing issues throughout this area.
Phone: 101 ext 4624
Email: david.mills@lincs.pnn.police.uk
The CBM is supported in this role by three Police Community Support Officers (PCSO)
PSCO Alison Evans is responsible for Woodhall Spa. She works with the Community Beat Manager in support of local policing by:
Providing high visibility patrols
Supporting partnership working
Helping work towards improving the quality of life for all members of the community
PCSO Stuchfield operates from the Woodhall Spa Police Office
Mobile: 07939 312926
Email: alison.evans@lincs.pnn.police.uk
Lincolnshire Police website: www.lincs.police.uk
Checked 27 Dec 20
Woodhall Spa Police Office
The Broadway
Woodhall Spa
LN10 6ST
Tel: 01526 352799
Note this office is only open part time
Lincolnshire Integrated Voluntary Emergency Services (LIVES) - First Responders
Living in Lincolnshire gives us many pleasures. Being surrounded by rural countryside and living in quiet communities is what we enjoy about Lincolnshire. However when someone you know needs urgent medical attention, you need to be sure of a rapid 999 emergency response. Getting there quickly can give those extra few minutes that are vital to the patient, and it could mean the difference between life and death.
LIVES Medics & First Responders are all volunteers who give up their time to respond to emergencies in their community. So when you dial 999, not only will an ambulance be mobilised, but at the same time, the LIVES Medic or Responder on call in your area will also receive notification that you need their help.
Website: www.lives.org.uk/
Updated 27 Dec 20