Castle Bowmen Archery Club
Fancy trying a unique sport which is suitable for all?
Come along and try a course to learn field archery! 6 week beginner training courses available all year round with all equipment provided. You'll learn about the methods of shooting, the equipment you use and what comprises of a national championship competition. We meet every Monday night from 19:30 at:
St Hugh's School
Cromwell Avenue
Woodhall Spa
LN10 6TQ.
Contact: castlebowmen.lincs@gmail.com

or
Tel: 01673 858465
Updated 13 Dec 20
Woodhall Spa Bowls Club
King George Avenue
Woodhall Spa
Lincs
LN10 6AF
Chairman: 01526 351124 Treasurer: 01526 354498
Secretary: 01526 352530
"The Bowls Club in the Woods"
Set in peaceful woodland this little oasis is the perfect place to enjoy a game of bowls. The season runs from April to September with people of all ages and abilities being shown a warm welcome.
If you require more details regarding fixtures, membership or would like to join us for a social bowl then please click the following link:
Website: www.woodhallspabowls.co.uk
Annual subscription fee:
The club holds three Car Boots annually, on the May, Whitsun and August Bank Holidays, commencing at 8.30am
Checked 13 Dec 20
Jubilee Park Bowling Club
Jubilee Park
Stixwould Road
Woodhall Spa
LN10 6QH
Tel: 01526 354676
The club was founded in 1967 and is affiliated to the English Bowling Federation.  It has its own new clubhouse with ample car parking space.
For more information on Jubilee Park Bowling Club go to the dedicated website
Updated 26 Dec 20
Woodhall Spa Over 60s Carpet Bowls
Venue:: St Peter's Hall
Meets Monday & Friday - 2pm to 4pm (September to April).
Playing sessions will be from 2:00 pm till 4:00 pm in St. Peters Hall, The Broadway, each Monday and Friday.
Come along and have a game, its great fun and good, but mild, exercise. New comers are always made very welcome.
Further information from the Secretary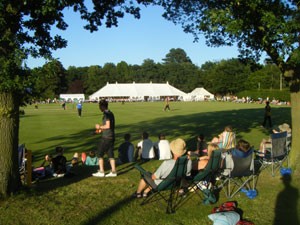 Woodhall Spa Cricket Club

Jubilee Park
Stixwould Road
Woodhall Spa
LN10 6QH
The cricket club operates three open age teams The first team plays in the Lincolnshire ECB Premier Division, second team in the South Lincs and Border Division One and the third team in the East Lindsey Cricket League..
The club also operates junior teams all run by qualified and fully insured coaches, at the following age groups: Under 10's, Under 11's, Under 13's, Under 15's and Under 17's. The clubhouse is also available for public hire and makes an ideal venue for children's parties.
For further information contact: Matthew Haslam. (01526) 352748
To view Woodhall Spa Cricket Club fixtures go to the Play-Cricket website:www.woodhallspacricketclub.co.uk
For more information on Jubilee Park go to the dedicated website or visit the Jubilee Park heritage page.
Updated 2 Jan 21
Woodhall Spa Croquet Club
The club meets at Jubilee Park on Tuesday, Friday and Sunday at 2pm. Thursday at 6pm
Jubilee Park
Stixwould Road
Woodhall Spa
LN10 6QH
For more information on Jubilee Park go to the web page
Secretary: Tom Johnson
Tel: 01526 353820
Email: secretary@woodhallspacroquetclub.co.uk
Croquet Club website: www.woodhallspacroquetclub.co.uk
Checked 13 Dec 20
Woodhall Wheelers Social Cycling Club
Welcome to the Woodhall Wheelers social cycling club.
The 'Woodhall Wheelers' …born out of four friends Brian, David, Dean and Trevor (Tubby) who after several years of riding together and watching professional races decided to form a social cycling club.
The club is based in the delightful village of Woodhall Spa, on the edge of the Lincolnshire Wolds, giving us a choice of many different types of rides. A six mile ride to Horncastle takes us to the edge of the Wolds where many 15% climbs can be encountered; there are also great choices of flat routes plus several cycle tracks around the area.
Rather than try to start as a full blown club from scratch (with all the financial implications) the club and rides are run through the www.goskyride.com group section. You will need to sign up and register first (all free) and then you will have access to the group section where you will fine WoodhallWheelers, you then have to click the request to join.
This will give us an idea as to the demand there is likely to be and if it's good enough we can look at holding an open meeting later in the year when we can perhaps look into going further down the full club road.
We welcome all standards of riders be it novice or experienced. Our aim is to organise one or two social cycle rides per month of varying lengths and terrain.
If you wish to join us, simply sign up to Sky Ride to agree terms and conditions, you ride entirely at your own risk, check the Ride Diary where you can view all our forthcoming rides.
website: www.woodhallwheelers.co.uk
Checked 13 Dec 20
Woodhall Spa United Football Club
Club Ground
Abbey Lane
Woodhall Spa
LN10
Website: www.woodhallspafc.com  
We encourage the practice and spirit of football for all ages and skills. Junior and Senior League Teams. For details contact the:
Secretary Richard Hall :
For Woodhall Spa Football Club fixtures and results go to:
Lincolnshire Intermediate Football League: https://lincolnshireintermediatefootballleague.pitchero.com/
Lincs & District Sunday Football League website: https://lincolnsundayleague.com/
For further details contact us at: info@woodhallspafc.com or visit our web site for further information www.woodhallspafc.com
Club Secretary: Sally Draper.
Lincolnshire Football Association website: www.lincolnshirefa.com
Lincoln Sunday Football League: https://lincolnsundayleague.com/
Updated 2 Jan 21
Woodhall Spa Golf Club
The Broadway
Woodhall Spa
Lincolnshire
LN10 6PU
Tel: +44 (0) 1526 352511
Fax: +44 (0) 1526 352778
e-mail: secretary@woodhallspagolfclub.co.uk
The English Golf Union acquired Woodhall Spa Golf Club in 1995 with a vision of creating a centre of excellence second to none, to be enjoyed by players of all standards; The National Golf Centre.
The Hotchkin Course, regarded as one of the finest inland courses in the world was formally opened for play on the 24th of April 1905, on land owned by Colonel SV Hotchkin. A ceremony took place on the first tee followed by a competition for club members. The course was originally designed by Harry Vardon, re-modelled by Harry Colt in 1911 and, once again, by Colonel SV Hotchkin in the 1920's and 1930's
The Hotchkin was voted the best inland course in England by Golf World in November 2002 and recently voted 43rd best golf course in the world by Golf Magazine of America, provides an exceptional and unique golfing experience.
Website: https://www.woodhallspagolf.com/
Updated 11 Aug 19
Woodhall Spa Table Tennis
Venue:
St Peter's Church Hall
The Broadway
Woodhall Spa
LN10
Meets between 7.30 and 9.30pm every Thursday night
Organiser: DS Waring
Tel: (01526) 353984
Treasurer:
15 Tor o Moor Road
Woodhall Spa
Lincolnshire
LN10
Tel: (01526) 352429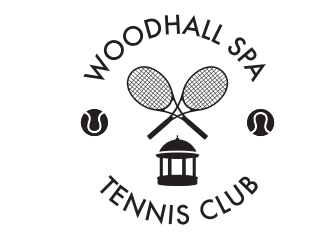 Woodhall Spa Tennis Club
Jubilee Park
Stixwould Road
Woodhall Spa
LN3 5HJ
Based in Jubilee Park, the club has three courts and provides all year round facilities to play, or to be coached, to play tennis. The club enters into several competitions during the year and provides an excellent base for both adults and juniors. For more details contact:
Chairman: John Sabberton. Tel: (01526) 353123
Tennis Club web pages: https://clubspark.lta.org.uk/WoodhallSpaTennisClub
For more information on Jubilee Park go to the web page
Updated 13 Dec 20
Woodhall Spa Tennis Buddies 
Office: (01526) 353779
Centre: (01526) 354004
Lawn Tennis Association Website: www.lta.org.uk/
Activities include Winter Leagues (of all standards), Teaching Squads for adults and children, as well as individual coaching. Admission is by membership, and there are three courts which are indoors during the Winter.
Updated 13 Dec 20
Spartans Taekwondo Academy
Lincolnshires premier Taekwondo Academy in Woodhall Spa, North Kyme, Horncastle and new venue Sleaford. Teaching the Olympic sport as a member Academy of British Taekwondo and the World Taekwondo Federation (WTF). We teach a carefully planned syllabus according to the recommendations of the WTF. Teaching Patterns, Sparring, Self Defence and Breaking through a combination of physical and mental teaching.
We aim to promote self-discipline, improve fitness (cardiovascular, strength, suppleness), self-control, confidence, health and concentration (through movement and sitting meditation).
Website: https://www.spartanstaekwondo.co.uk/
Updated 13 Dec 20