Pin Cushion Interiors
Established over 40 years ago, Pin Cushion Interiors is a family run business based in Skegness. Since our opening, we have built good relationships with residents in the local area, public house owners and caravan and site owners and are proud to be giving a warm and friendly service to a growing community in Skegness, Ingoldmells, Mablethorpe, Woodhall-Spa, Horncastle and the surrounding area.
In our showrooms, we hold an extensive selection of curtain and upholstery fabrics, blinds, carpet and vinyl – giving you a greater choice of colour, pattern, texture and finish, whatever your project.
We buy our fabrics in bulk from our suppliers to ensure we can sell our products to customers at the lowest possible price without compromising on quality. Furthermore, with our expert fitting service, we pride ourselves on offering customers not only the best prices but also the best service within the area.
23 The Broadway
Woodhall Spa
Lincolnshire
LN10 6ST
Tel: 01526 354074
Website: https://pin-cushion-interiors.com/contact/
email: sales@pin-cushion-interiors.com
Opening times:
Tuesday to Friday 10:00am - 5.30pm
Saturday 10:00am - 4:00pm
Checked 30 Oct 22
Floorless Floorings Ltd
195 Witham Road
Woodhall Spa
LN10 6QX
Floorless Floorings Ltd is a family run business that has been providing domestic and commercial flooring for over 20 years. We started out with just carpet and lino fitting service but, due to demand, soon made our way to supply flooring. We supply an extensive range of flooring solutions, including carpets, lino, wood, laminate and also offer contract flooring services. Additionally. we undertake floor levelling, screeding, and hardboarding. Floorless Floorings Ltd is your one-stop solution for all your flooring requirements
Tel: 01526 268144 or 07592 600333
email: floorlessflooring@mail.com
website: https://www.floorlessflooringsltd.co.uk/
Checked 30 Oct 22
Ian Sharp - Phoenix Flooring
Providing and fitting quality Carpets, Vinyl and LVT. Room size remnants available
Tel: 01526 353172
Mob: 07877 266187
email: ian.sharp@aol.com
Checked 30 Oct 22
Inspire Kitchens and Bathrooms
Belmont View
Green Lane
Woodhall Spa
Lincs
LN10 6QY
Tel: 01526 352205
Mobile: 07979 804515
Website: w
ww.inspirekitchensandbathrooms.co.uk
Email: info@inspirekitchensandbathrooms.co.uk
We install and fit Kitchens and Bathrooms of the highest quality, to meet your tastes, whatever your budget.
By eliminating the showroom cost we are able to offer very competitive prices. However, visits can be arranged to leading showrooms to view some of the finest products available.
With this passion and commitment we have provided the service you have been looking for over the past 10 years, as your local Kitchen and Bathroom Company.
Checked 30 Oct 22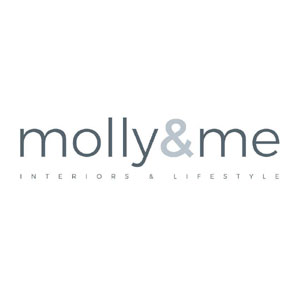 Molly & Me Interiors
LN10 6QJ
Beautiful Gifts & Accessories for the Home & Garden
Tel: 01526 351199
Email: jo@mollyandmeinteriors.co.uk
website: www.mollyandmeinteriors.co.uk
Updated 13 Dec 20
MG Flooring
Unit 4
The Broadway Centre
The Broadway
Woodhall Spa
LN10 6ST
Carpets, Vinyls, laminate flooring and Luxury Vinyl Tiles (lvt) flooring
Sub floor preparation
Family run business were pride ourselves on quality workmanship and service
Tel: 01526 5802370
Mob: 07753 229397
Opening Hours: 10am - 2pm Mon, Tue, Thu, Fri, Sat
Checked 30 Oct 22
VOC Antiques (Furniture)
27 Witham Road
Woodhall Spa
Lincolnshire
LN10 6RW
Tel: 01526 352753
M: +44 (0) 7826527853
VOC Antiques Ltd is a long established family business. We sell quality, carefully selected antiques at affordable prices. We specialise in 18th and 19th century furniture, porcelain and pottery, metalwork and paintings as well as maps and prints. We also offer a restoration and valuation service for clients.
We are always interested to buy items for stock. We offer competitive prices and we do not charge for valuations of items for sale. Please contact either David or Craig at VOC Antiques.
Website: www.vocantiques.co.uk/
Email: davidjamesleyland@btinternet.com
Updated 30 Oct 22