Art & Craft Clubs
This page provides details of 'Art and Craft' clubs, societies and activities in the village of Woodhall Spa. If you would like your club and its activities to be featured on this website then please provide the site administrator with a written description (max 100 words) supported by photographs where possible.
Dance Fuzion
The Dance Fuzion studio, based at Bainland Country Park, has a sprung dance floor, ballet barres and is fully mirrored. There is also a dance wear shop, waiting room and refreshments are available.
Dance Fuzion offer classes for all ages and abilities including, Ballet, Tap, Musical Theatre, Street dance, Break dance, Cheer dance, Zumba, Stretch and tone, Fitness Fuzion +, and much more. Classes start from 18 Months of age right through to adults.
Website: www.dance-fuzion.co.uk
email: dancefuzionis@yahoo.co.uk
Kakushigei Taiko (Musician/Band)
Kakushigei Taiko are a Japanese Taiko drumming group from Lincolnshire. We have been touring the county playing pieces by the world's biggest groups, as well as our own songs. Inbox us for more info on workshops and performances.
Booking Agent:
Tel: 07795360487
Email: kakushigei@talktalk.net
Lincolnshire Gilbert & Sullivan Society
St Hughs School
Cromwell Avenue
Woodhall Spa
LN10 6TQ
Chairman: 01526 353123
Secretary: 07788 512671
A locally based Gilbert & Sullivan Society singing and performing the popular song from their operas. Rehearsals are at St Hughs School on a Thursday evening (7.30pm Start). For further details contact:
Chairman: John Sabberton
Secretary: Dennis Moxham
Painting for Pleasure Group

Venue:
St Peters Church Hall
The Broadway
Woodhall Spa
LN10
Meets every Thursday afternoon from 2pm to 4pm. Activities include a twice-yearly exhibition and sale of paintings, demonstrations and workshops, outings and social gatherings. Annual membership fee is £7.00, then a weekly fee of £1.50
Tel: 01526 352993
Tel: 01526 353213
Checked 16 Sep 17
Potty Time
Informal and fun pottery workshops held in lovely pottery studio in Woodhall Spa.  All ages, all abilities.  Lots of help and inspiration available to help you create something unique.  Adults and children sessions. No experience needed. £8 per session.
Updated 15 Sep 17

Woodhall Society of Photographic Arts
The group was originally formed some 5 years ago under the name of "Oaklands Grange Park Photography Group" with the aim of providing a service to members by organising meetings, projects, critiques & photo trips thus promoting an interest in photography in a non competitive, friendly and informal setting whilst developing a increased knowledge of Photography and the art of Photography.
Member are always encouraged to investigate new techniques to improve their work and to submit work for group discussion and for selection to promote the work of the group in our regularly held exhibitions.
To further expand the group it was decided last year to change the name to the "WOODHALL SOCIETY of PHOTOGRAPHIC ARTS" so that we could appeal to a wider audience in the community and look to including schools and other community organisations into our meetings & projects.
If you are interested in joining us please contact John Holt on 01526 353188 or alternatively Colin Spencer on 01775 760414.
Woodhall Spa Organ Society
'Music For Woodhall'
St Peter's Church Hall
The Broadway
Woodhall Spa
LN10
Chairman: P.R.Groves
Telephone: 01526 353225
The Society holds monthly concerts featuring some of the best UK and International Electronic Organists. The music covers the full spectrum from classical through popular music, shows, ballads etc. to jazz - a truly balanced musical evening. The Society has Colour TV cameras allowing the audience to see the keyboard and foot pedals on a large projection screen. The concerts are held on the third Tuesday of each month at St. Peter's Hall, The Broadway, Woodhall Spa and begin at 7.30 pm.
Admission is £7.00 for visitors or £5.00 for members, who also pay an annual membership fee of £7.00. Refreshments are provided in the interval for 50p. Why not give us a try - we can guarantee as great evening's entertainment. Full details of the programme of concerts and artists is available on the Society's website.
Website: www.woodhallspa-organ.co.uk
Email: info@woodhallspa-organ.co.uk
Checked 15 Sep 17
The Spa Patchwork & Quilting Group
Wyvern
26 Woodland Drive
Woodhall Spa
Lincolnshire
LN10 6YG
Secretary: Mrs Joan Wilson
Tel: 01526 353129
We are a small friendly group. New members are welcome, help will be given to beginners.
Venue: Woodhall Spa Library
Meet on the morning of the last Tuesday in the month from 10am-12noon.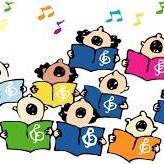 The Spa Singers
Formed in October, 2011, The Spa Singers meet to enjoy singing a wide variety of songs. Keynotes are friendship, supporting each other and having fun. The popular group has quickly earned an enviable reputation for high quality, lively concerts held in St Peter's Church, The Broadway, at which audiences are encouraged to join in.
The Spa Singers meet at the Coronation Hall, Spa Road, on Wednesdays, from 7pm to 9pm, during Spring, Summer and Autumn terms. The group accepts singers of all abilities without audition but places are at a premium and there is often a waiting list . Membership is by invitation and applying to join does not guarantee acceptance.
To learn more about The Spa Singers please e-mail: thespasingers@hotmail.co.uk or call Jan on 01526 860373.
Updated 15 Sep 17
Tor 'O' Moor Quilters
This is an independent group with membership open to anyone interested in the craft of Patchwork and Quilting. People of all ability levels are welcome.
Meetings are held on the second Wednesday of the month from 7.30pm to 9.30pm.
Venue:
Catholic Church Church Hall
Cromwell Avenue
Woodhall Spa
The Group Leader Mrs Doreen Hallett, can be contacted on 01526 352087
Doreen has over twenty years experience and can usually guide members through most techniques and solve any Patchwork related problems.
Checked 15 Sep 17
Woodhall Spa Dance Club

Meets at St Peter's Hall or Coronation Hall
Popular sequence dancing lessons at 4pm on Tuesdays for an hour!
£2.50 including tea and biscuits
For further information contact Roy or Val on 01526 388675
There are also a few private lesson sessions sometimes available - preceding the class.